you will only find the best equipment available at reel easy charters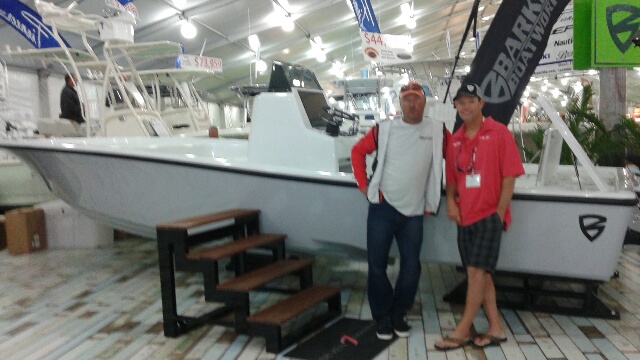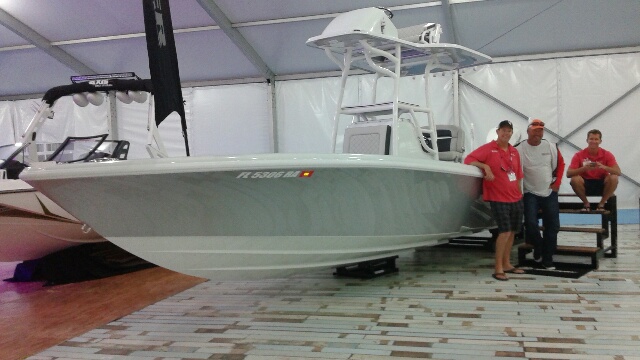 2016 miami boat show captain John Jackson of Reel Easy Charters and Ozzie Fisher of Bay Fisher Charters at Barker Boatworks with Kevin Barker and the 26 Calibogue Bay
REEL EASY CHARTERS TAKES PRIDE IN PROVIDING THE BEST EQUIPMENT AVAILABLE.WE DELIVER HIGH END QUALITY SERVICES AT COMPETTIVE RATES. FROM OUR BOAT TO OUR HOOKS OUR EQUIPMENT IS SECOND TO NONE.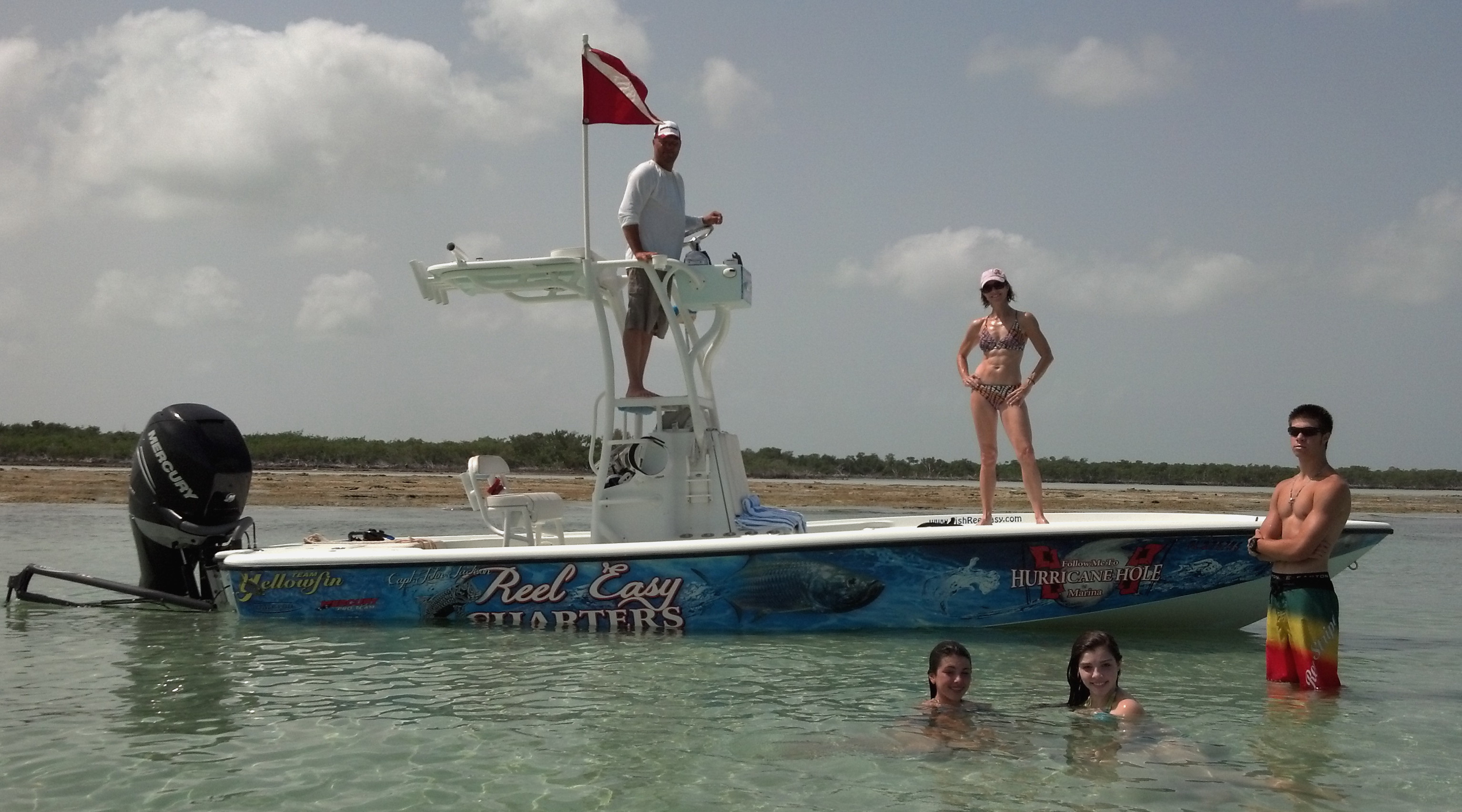 BOAT SPECIFICATIONS


LENGTH 24' 10"
BEAM 8' 6"
DRAFT 14" LOADED
WEIGHT 3250# FULLY LOADED
FUEL 75 GALLONS

STANDARD EQUIPMENT


300 MERCURY VERADO
TWIN LIVE WELLS
10 foot POWER POLE
HYDRAULIC JACK PLATE

OPTIONAL EQUIPMENT
Half tower with second stage

MOTOR GUIDE TROLLING MOTOR

Simrad ELECTRONICS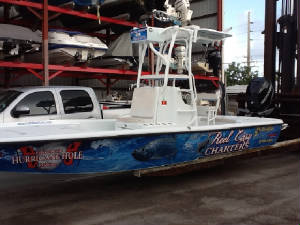 yellowfin offers the finest bay boat on todays market and paired with mercurys supercharged 300 verado offers the speed and agility second to none.
you can expect great performance with this yellowfin and mercury package.a cruiseing speed of 40mph@4000rpms and a top speed of over 60mph.
at cruising speed you can expect almost 4 miles to the gallon from mercurys supercharged 300 verado and best of all have normal conversations while running.
mercurys four stroke verado is that quiet. in fact it is so quiet you can catch fish while the motor is still running and not just any fish but fish like tarpon, permit,
and cobia. i'v been a professional guide for more than 25 years and i can say that yellowfin and mercurys four stroke verado is the very best combination i have ever fished.
a wise man once said luck is where opportunity meets preparedness, and preparation starts with the equipment you choose.
yellowfin 24 bay and mercurys supercharged verado
call 305-923-3721 to schedule test rides on the worlds best bay boat powered by the worlds best outboard.